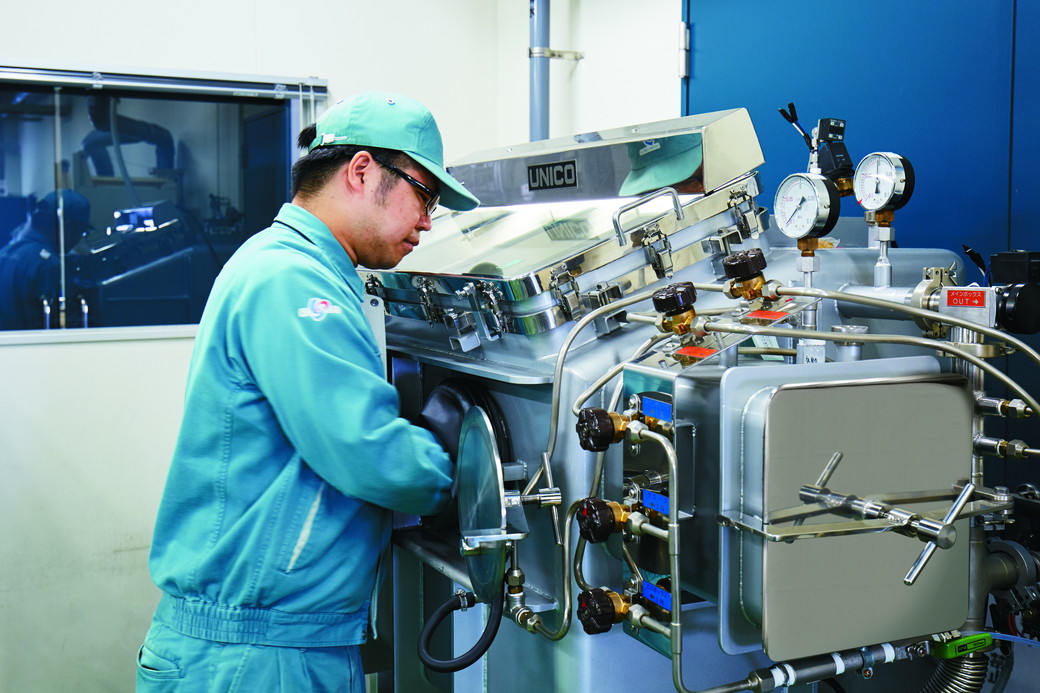 Need a high-purity material?
Please entrust it to us.
We have produced various materials including high-purity metal materials being our major products, compounds, alloys and so on.
On the basis of seven core technologies and material development we have continued over the past 60 years, we assist our customers by means of our extensive product line-ups and capability to meet customers' needs.
Extensive product
line-up
We provide over 3,000 variations of thin film deposition materials and metal/inorganic compound materials and so on, focusing on metals and compounds of elements selected from 70 or more ones.
We can deal with also customization in accordance with customers' needs and contract manufacturings.
Research and Development never stopping progress
With evolution of leading-edge technologies, devices used there have become highly sophisticated and miniaturized. There has been progressing day-by-day also in materials sides, which are the origin of the advanced devices and technologies.
We have been creating new materials as a result of our continuous R&D activity, where sales, research, analysis and production divisions work together with one accord.
Core Technologies on which manufacturing is based
We have seven core technologies, those are melting, sintering, synthesis, distillation/purification, mechanical processing, bonding and analysis/evaluation technologies.
Not only by brushing up each and every one of the core technologies but also by combining them, we have been producing new high-purity materials and evaluating them.