Bonding
"Bonding" denotes firmly adhering by using special solder a sputtering target and a backing plate to each other. Its main purpose is to immediately diffuse heat generated in the target during sputtering into cooling water, and it accordingly plays a very important role.
Based on the long-year experience we gained as a manufacturer of sputtering targets, we have been performing "bonding" by a suitable method for each material. As we have gained ISO 9001 certificate and have been conducting perfect quality control, please entrust us with your bonding needs without anxiety.
Conventional bonding procedure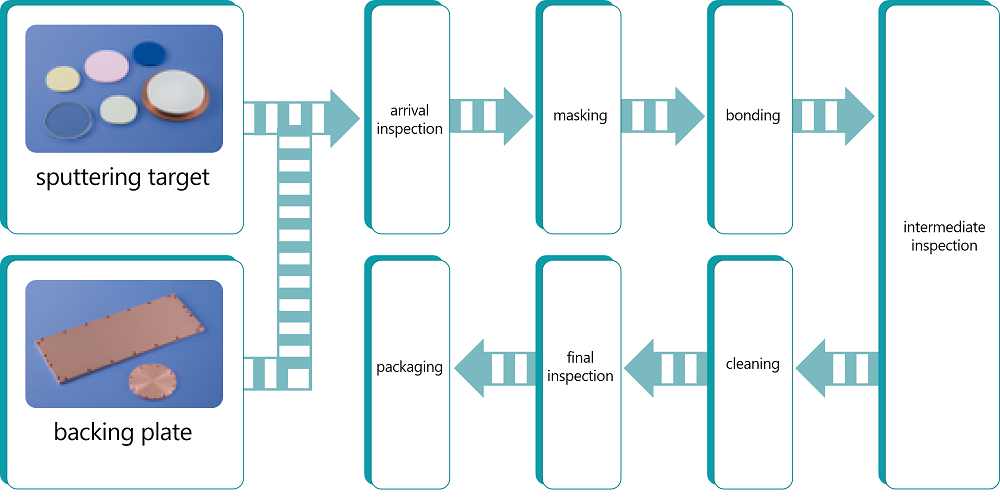 Features
Bonding technology
We have independently developed optimum bonders depending on target material. When selecting among the bonders, we perform bonding strength tests and accordingly employ a bonder giving a certain bonding strength or higher.
We can rapidly deal with boding of even a large-size target (meter-size one).
With respect to warp and positional discrepancy present after bonding, we have been meeting standards according to our customers' request, as well as our own standards.
By quick delivery, we have been assisting our customers' rapid product cycle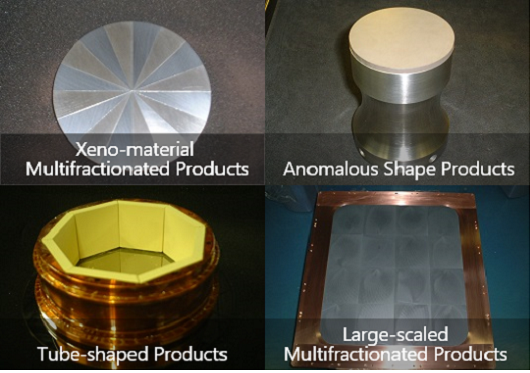 Bonding Material
Bonding materials we have been using include metal ones (various special solders) and resin ones (non-conductive resins). For the metal ones, substances developed by our staff are used. For the resin ones, materials generating no gas in vacuum under normal use are selected. Incidentally, the metal bonding can be employed even in cases of glass and ceramics.
Inspection (Bonding rate)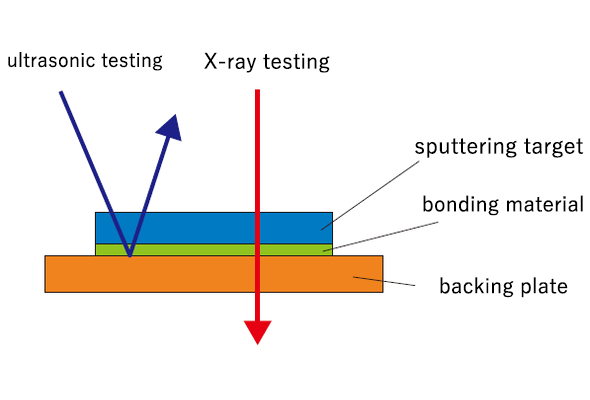 To guarantee results of the bonding process, we perform nondestructive inspection by "ultrasonic testing" or "X-ray testing".
Thereby identifying whether any pores or defects are present in the product and, if present, also their shapes and locations, we have been striving to increase the quality of our bonding results.
While we set 90 % as a lower limit of the bonding rate (bonded area proportion) to pass the inspection, we actually have achieved an average bonding rate of 98 % or higher. The lower acceptance limit is thus exceeded substantially and, accordingly, heat conduction is secured at the highest achievable level.
Bonding Rate Inspection Apparatuses
Ultrasonic Flaw Detection System
Pulsed ultrasonic waves are transmitted from a probe toward a testing object set under water, then echoes reflected from the bonding plane are observed and, thereby, flaws are detected. The probe are automatically scanned with its distance from the testing object being kept constant by a sensor and, accordingly, positions and shapes of the detected flaws can be identified.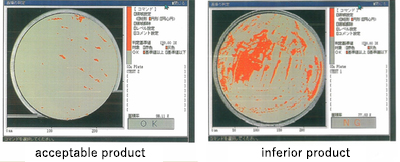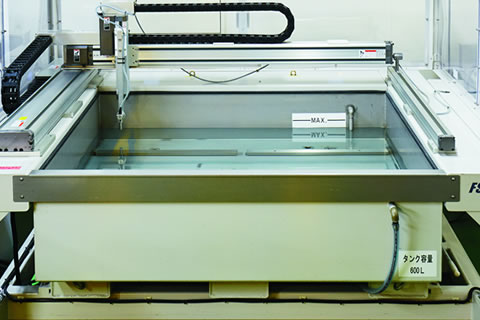 X-ray Inspection System
With this system, an x-ray transmission image is captured. From the obtained image, internal defects or pores can be checked, and whether an acceptable product or an inferior one can be identified.