What's Inorganic Compounds?
"Inorganic compounds" denote compounds excluding organic compounds. We have been providing compounds of a large number of elements among the elements included in the periodic table, except gaseous and radioactive elements.
We can synthesize a variety of compounds including oxides, sulfides, nitrides, phosphides, anhydrous salts and selenides, and can safely handle even pyrophoric materials by using reaction apparatuses under inert atmosphere.
We can provide compounds also in a form of fine particles by using pulverization technology.
Inorganic Compounds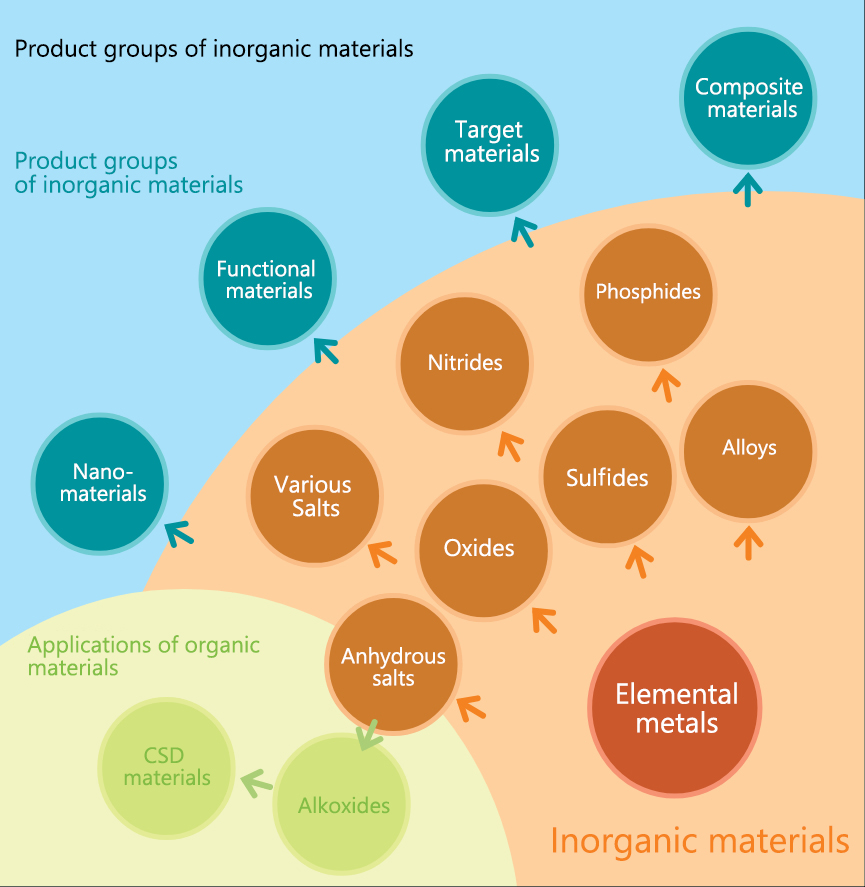 Phosphides, Phosphorus alloys
A phosphide is a binary compound consisting of phosphorus and a more electropositive element. Phosphorus doping materials indispensable in semiconductor manufacturing are required to be of high quality and high purity. The products we have been providing are valency-controlled ones produced in a sufficiently controlled process, and they have already been used for a wide range of applications including semiconductors and magnetic materials.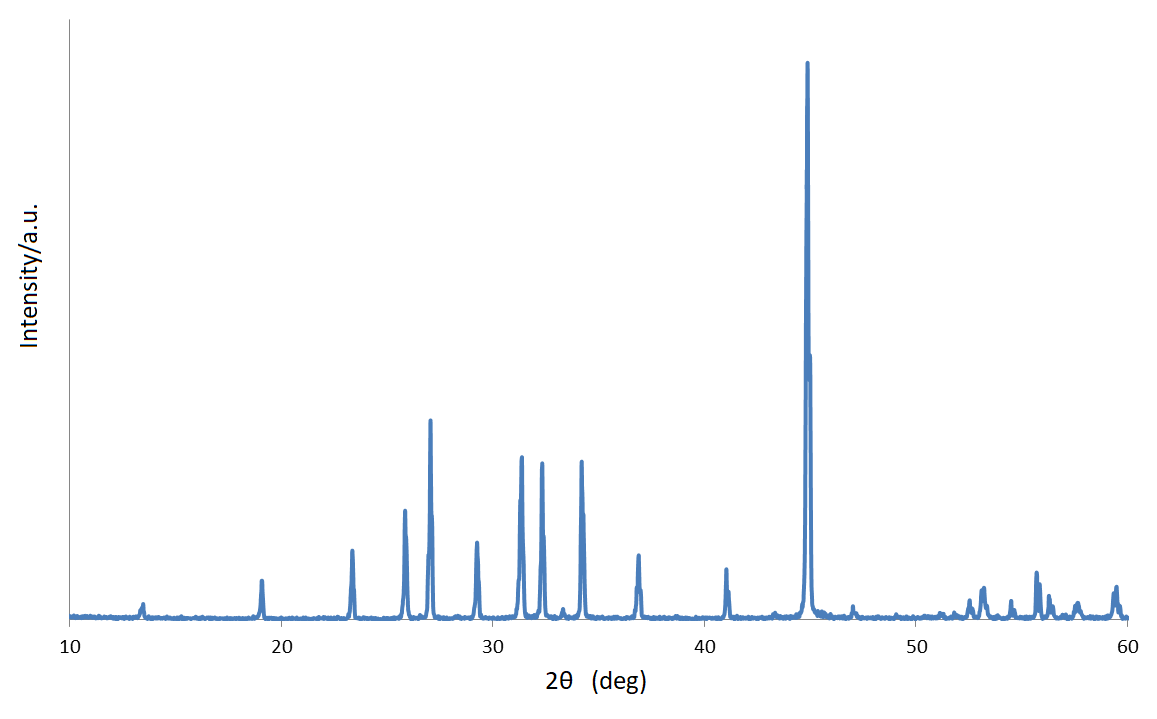 X-ray diffraction spectrum of Zn3P2n
Various Alloys
Without limiting to popular alloys such as Ni-based and Fe-based ones, we have been working also on production of highly active alloys based on alkali metals or alkaline earth metals.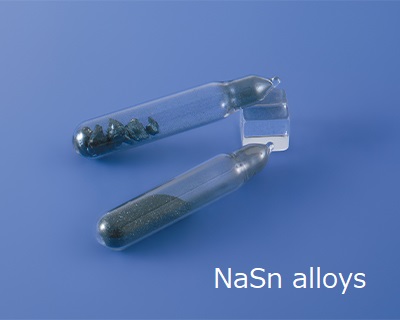 We can provide alloys, intermetallic compounds and the like, based on Na or Li, which are metals difficult to handle. They can be provided in various compositions, powder forms and so on.
Sulfides
Sulfides are materials widely used in the fields of solar cells, rechargeable batteries and fluorescent materials. As well as products of various high-purity single-metal sulfides, we have been developing and producing also complex sulfides and products doped with a trace element.
We will accept also an order for test production of various complex sulfides and selenides.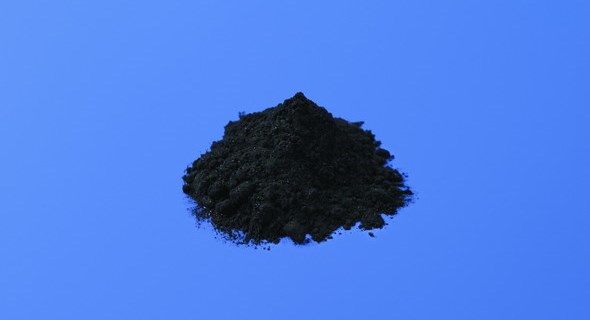 Examples
CIGS : Cu(InGa)S2 powder
CZTS : Cu2ZnSnS4  powder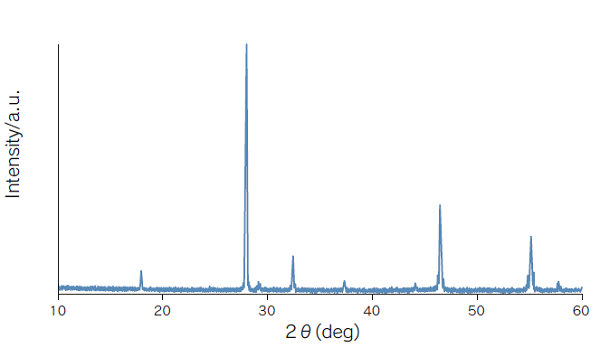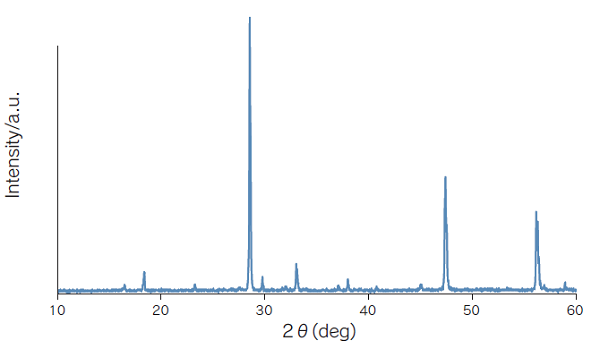 Selenides, Tellurides
We have handled selenides and tellurides for many years. Our product lineup includes such as Bi-Te alloys, which have recently been studied as thermoelectric conversion materials. We have been experienced also in providing various customized products in terms of doping with an extremely small amount of an element, composition ratio or shape.
Bi2Te3 Lumps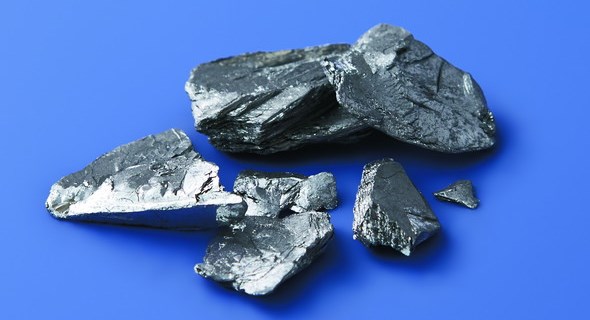 Bi2Te3 Powder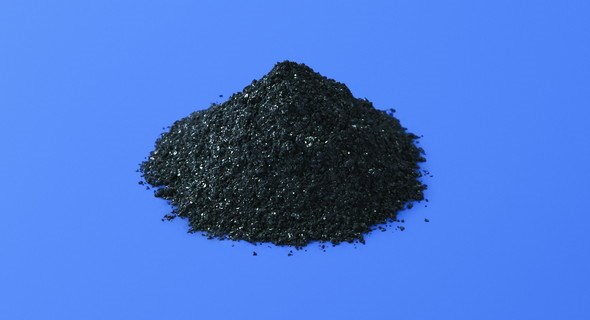 Salts
We have been producing a variety of kinds of salts including halides (fluorides, chlorides, bromides, iodides) and salts (nitrates, sulfates, phosphates, carbonates, oxalates, acetates).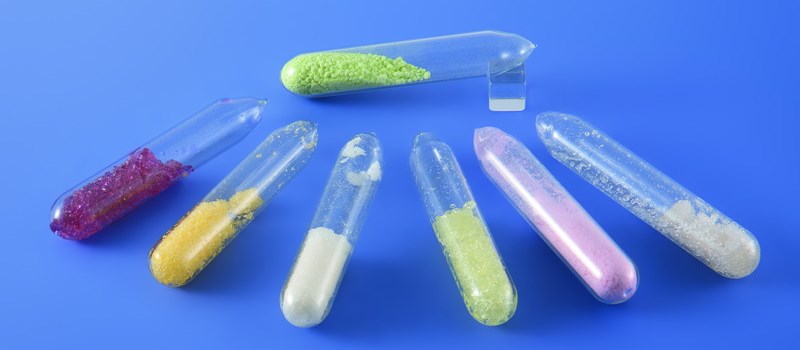 rare-earth hydrated salts
Anhydrous halides
The lineup of our halide products almost entirely covers the periodic table.
Recently, research has been intensively conducted on perovskite solar cells using high-quality iodides.
Please consult with us also about purification and provision in the form of tablets or a solution.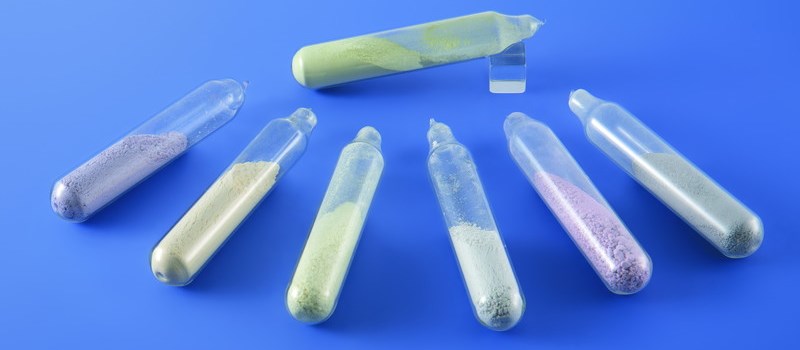 We can provide also high-purity halides purified by a sublimation method, which are suitable for CVD or ALD thin film growth.
Complex oxide powder
| Item name | purity |
| --- | --- |
| CuCl2 | 4N |
| GaCl3 | 5N |
| InCl3 | 4N |
Examples of anhydrous salt products
| Item name | purity |
| --- | --- |
| Cul | 4N |
| Gal3 | 4N |
| Inl3 | 4N |
| Pbl2 | 4N |
| Snl2 | 4N |
Complex oxide powder
We have been providing powder of a wide variety of materials including high dielectric constant materials such as BaTiO3 and (Ba,Sr)TiO3, Pb-free piezoelectric materials such as NaNbO3、KNbO3、(KNa)NbO3 and BNT-BT, and so on. Powder preparation will be conducted using a method in accordance with the customer's needs, among the solid-phase reaction method, which is a simple one, and the co-precipitation method and hydrothermal synthesis, which are expected to enable particle size control and appearance of a unique property.
Examples of SEM images of BaTiO3 powder prepared by different methods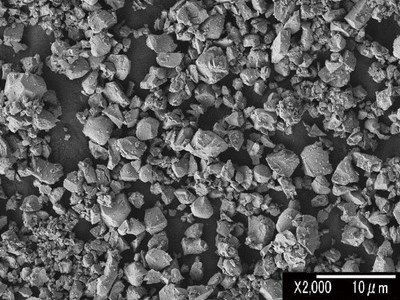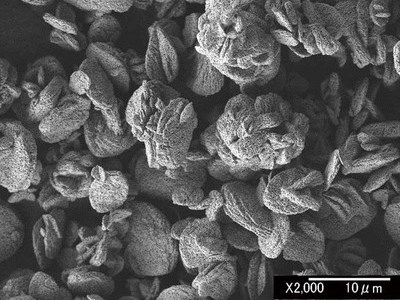 co-precipitationsynthesis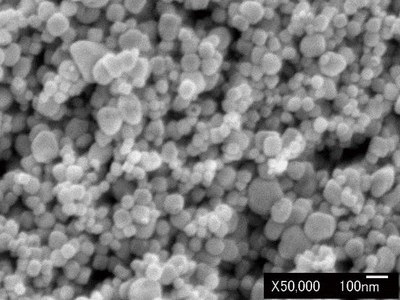 Brookite-type Titanium dioxide
Titanium dioxide (TiO2) has 3 variations in its crystal structure, that is, rutile, anatase and brookite ones. Among the three types of TiO2, brookite-type TiO2 requires a difficult condition for its synthesis, and accordingly has not been commercialized until recently. Recently, we have succeeded in synthesizing high-purity brookite-type TiO2 powder, by fully using our inorganic material synthesis technology we built up over many years. Brookite-type TiO2 is expected to be applied in the visible light range, differently from conventional anatase-type TiO2.
SEM image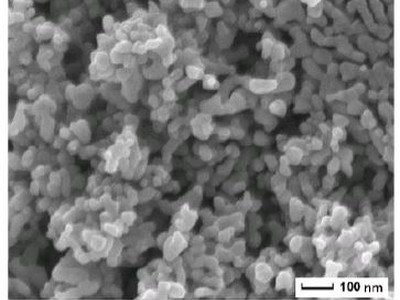 | | |
| --- | --- |
| purity | 99.99% |
| crystalline diameter | 24nm |
| BET value | 37.8m2/g |
| BET equivalent diameter | 39nm |
X-ray diffraction spectrum of brookite-type TiO2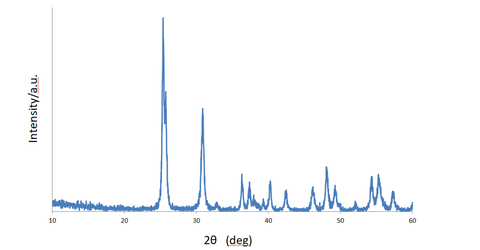 Nitrides, Hydrides in powder
As well as popular nitrides such as iron nitride and manganese nitride, we have been producing also nitrides and the like of alkali metals, alkaline earth metals and rare earths, which are hydrolyzed by moisture in the air and therefore difficult to treat.
While nitrides of alkali metals and alkaline earth metals are susceptible to oxygen and moisture in the air, we have enabled production of such nitrides by performing all of the processes for the materials' synthesis, pulverization, packing and so on.
※You can scroll and see
nitrides
hydrides
alkaline earths
Ca3N2
CaH2
approx. Sr3N2
SrH2
approx. Ba3N2
BaH2
rare earths
LaN
LaHx
CeN
-
EuN
EuHx
YN
YHx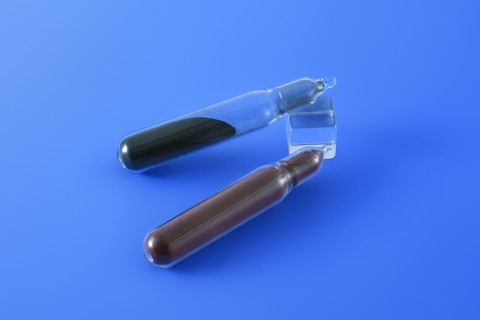 Gallium nitride
GaN is a material expected to be applied as an LED material and also to power devices. We have worked on improvement of the quality and have succeeded in substantial reduction of the oxygen content, accordingly having been providing GaN of high quality and high stability.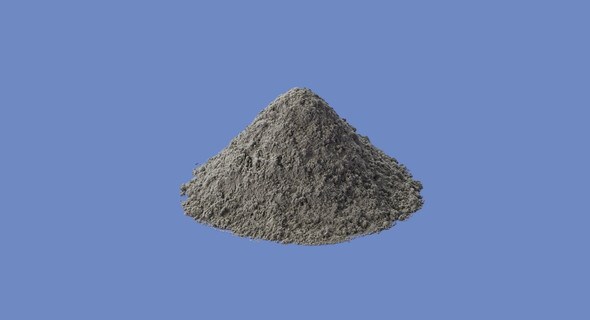 comparison in XRD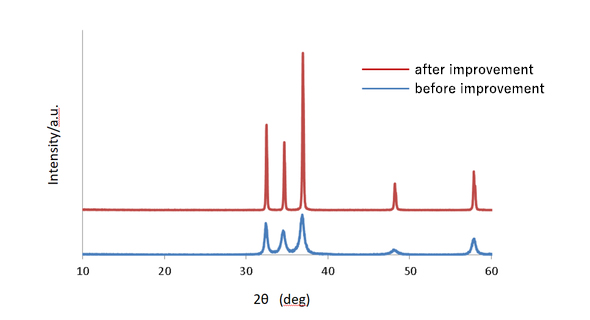 Oxynitrides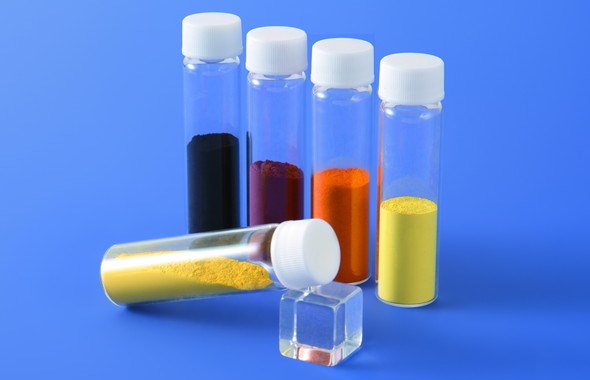 Here are shown d0-structure based oxynitride materials, which are intensively studied now as photocatalysts. We can provide those for test and research use and of various compositions.